As a developer but also, and especially as SEO, every day I'm interested in the techniques and advice to progress in the SERPS. Among the methods that are currently used on the web, is to buy or adjust an expired domain name and get a site behind. Only it is complicated to adjust, its success rate to register a domain as soon as it returns to the public market is low.
In this little game there, there are several services like adopteundomaine or 4x, but since a few days ago I realized that I was starting another service of this type. In fact, I've tracked down some areas that seemed competitive to see who was winning, and an unknown service to get all the domain names … this is the company TAMAGO SAS, and after some research I found kifdom.com (Contest at the end of the article: 5 packages of € 20 to win when commenting)
Before entering the center of the matter presenting this new service that I discovered a few days ago and that does not seem to be well known on the web, I will return to some fundamental aspects.
Why buy expired domains?
The purchase of expired domains is an increasingly common practice in the world of SEO, and is justified for several reasons:
Domain recovery Strong page rank (to sell links, for example)
Domains with a Good CF / TF (Majestic SEO note) to place a site on it and enjoy the quality of its incoming links?
Antiquity / Popularity
Good domain name (douche.fr / …)
After everyone can put their strategy into practice, what I defend above all is to hide. The concern of some snap sites is that some are registered only to later track what people will do snapped domain names …
Some will say, why hit more than € 1000 on a PR5 snape? Only the owner responds to the answer, but I can say that if we use the expired domain name (if it is of quality eh 😉), the profitability will be in the appointment. This may also be the subject of a forthcoming article on the different methods to operate an expired domain name.
General description of Kifdom.com

Kifdom is an online service specialized in instantaneous domains expired in .fr and in the registration of domain names (.fr as well), this service, of course, is managed by a company, called "TAMAGO SAS", which is accredited by Bureau d & # 39; Registration by AFNIC since 2014.
Kifdom interface
We find every day the list of domains that will expire the next day. You have the possibility to sort this list according to several more useful criteria: Domain name, PR, …, the search volume by the expression and Price.
At the end of each line you will see different buttons:
Reserve : These are the domain names that you can potentially recover on your own. Next, you will be charged the price only if kifdom manages to recover it as soon as it falls on the public market.
Already booked : This means that a person has placed an application with this name and that if kifdom manages to obtain the domain, that person will obtain it.
auction These are the domains that KifDom will acquire and auction only on the platform. Its duration is variable since we have a fixed duration at the beginning, but each auction in the last 5 minutes extends the end date of the same time. The tender is made by paying 10 euros and the winner wins the domain name. Then you will have 24 hours to settle the amount, otherwise, the domain name will be assigned to the second and so on.
You can also see the history of Pagerank for each domain by clicking on the value of the pagerank to see its evolution.
Kifdom guarantees the confidentiality of pre-reserved domain names. To start buying or booking domains, you must credit your account, you will only be charged when you obtain a domain name.
There is also a frequently asked questions section available on the website: http://www.kifdom.com/faq.php, where you can find standard questions such as "How to manage my domain", "DNS settings", etc.
Now, a question that surely you ask yourself is at what price this type of service is sold, what are the prices of the domains?
What are the prices?
After a few days of use in the various services and Kifdom, we can see that the base price varies between € 5.8 (it seems that the domains have almost no history) and € 45 to try to recover an expired domain. The amount, obviously, depends on several criteria, such as PageRank, popularity, the domain name itself (keyword, …). In this new online service, you can "reserve" a domain name.
The most qualitative domains are systematically registered by Kifdom, and then apparently auctioned.
Why do I opt for Kifdom?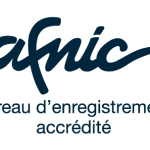 After having tried several French and foreign services, I must admit that what I especially like about this French service in view of my needs is that I can claim domain names (average) for fixed prices without auction which is an important asset and avoids an auction. We are in first-order policy of arrival. Expired domains with greater potential are auctioned off to a large extent. Also, I remind you that when you make a domain name through Kifdom, Get a year of renewal included in the price of your snap.. If you recover domains in large quantities, this argument can be very interesting.
The last point that may be interesting to point out is that you have the need to register domains (.fr) for free for the sum of € 5.8 before registration and renewal.
Small bonus
I tried the service for a few days and I allowed myself to contact through Skype, the person who deals with this project. Having given some errors that I found on your site, I was offered a € 100 credit, which I refused to propose. 5 credits of € 20. The simplest thing is that I would draw 5 comments on this article. May 24 at 10pm.
Here are the winners of the contest, the methodology was very simple, I simply gave an identification to each comment without considering mine, nor the one of kifdom or spam in the chronological order of the comment, and I asked someone from outside ( my future wife ^^) to give me 5 figures …
And the winners of the contest are:
Audrey

Michael

Emmanuelle
Simon
Aurélien
Contact kifdom support directly through Skype (kifdom_support)
Are you adept at retrieving domain names? For what purpose? Discuss and try to win one of the five valid packages at kifdom.com
See the Kifdom service at http://www.kifdom.com